Recovering from my non-ride and adventures in home ownership and repair I met Jim this Sunday for a casual cruise. We had planned a hilly route south and east… but the weather shaped our plans as much as the terrain and my legs. I felt strong from the go, but as our Sunday crew was down by 2 with Patrick kicking ass on the Westfield 400k and John sorting out the purchase of a home… Jim and I opted to keep it close to home. I was treated to a super secret bike path shortcut between 2 major roads before the
weather blew in and we dodged with cafe stops.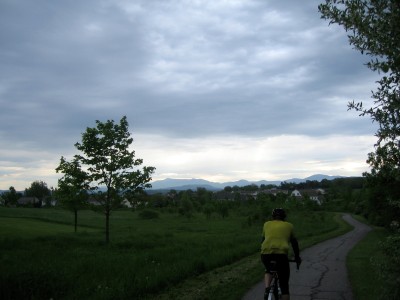 We logged about 25 for the day and I added another 15 getting to and from our start and finish. As we wrapped up at yet another local cafe the rain poured down in buckets and we sipped coffee as the front blew through. 10 minutes later I took off for home – clear blue sky with puffy white clouds and the fresh smell of green and growing and spring rain.