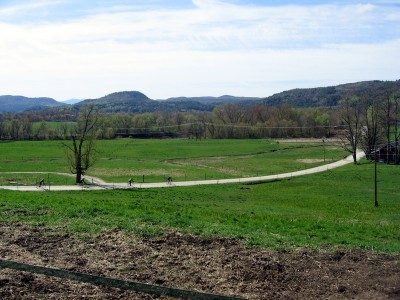 The usual suspects (and a new face!) rode a preview of the dirt on the Cafe Cruise 100k Populaire that I'm running in collaboration with the New England Randonneurs on June 13th. The ride is being billed as a VT 'Intro to Rando' – we start in Burlington, head to Richmond for the wonderful On the Rise bakery, then climb up to Jericho for the Village Cup. Rough guess is that the route is 50%+ dirt, with one section of single track (doable on a 'road' bike).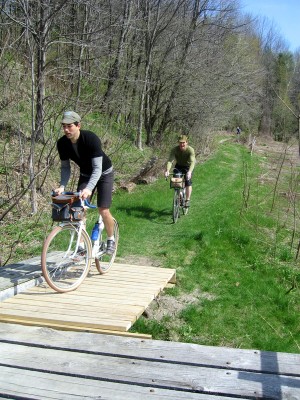 Official route is pending RUSA certification and I'll have more information up on the NERds website (and over there –>> in my 'pages') in a week or two after work and travel and house finding settle down. Also look for a return of the Champlain 200k/300k (and some more pictures here) with chartered bike ferry and the first official running of the Fall Dirt 200k.
And I should note: physics cannot be avoided. The climb from the river on Stage Rd. hurt. In a good way. If you like suffering as an out of shape, out of form, still looking for a house, stressed out parent of a two year old… excuses excuses.