We had 20 riders start the first RUSA sanctioned brevet in Vermont – the VT 100k Cafe Cruise. Lots of fun. Thanks to all participants, and special thanks to Old Spokes Home for providing us with a launch and landing pad. The early morning bagels did the trick to get folks going.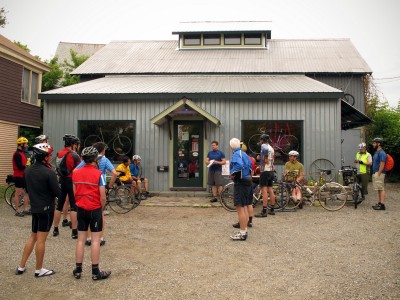 If we handed out awards, we would give them to:
2 riders from the NYC area who road tripped to experience some good VT backroads and fine cafe food (stops at On the Rise and The Village Cup)
A tandem team who came over from the lakes region of NH for the ride.
1 rider from Montpelier, VT (40 miles+ or more one way) who rode to the 7am start @ Old Spokes Home, finished the event, then rode home. (He's doing the NJ 600k this week)
2 riders who battled a mechanical and made it in just at the buzzer.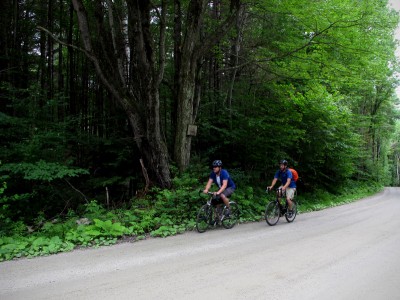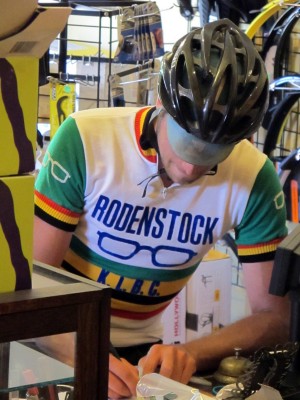 First riders were in @ 4h20m from the start.
Last rider in just at the buzzer after fighting a tube / tire problem.