RUSA certification of both routes is pending. I pre-rode most of the 114k route in the rain last Sunday. Course is as beautiful as ever, and will be much nicer when things start to dry out this fall and we get a bit of early color.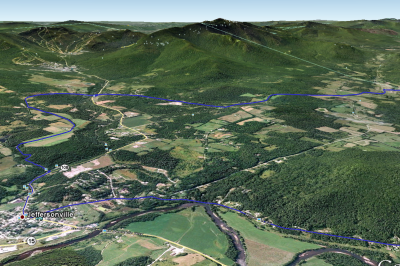 Some notes:
114k has ~35 miles of dirt road
200k has ~ 61.5 miles of dirt road
Surface quality will vary based on weather nearing event time. I've done most of these roads on Conti 28's (26mm mounted) and recently on some fat(ter) Pasela 28's.
Terrain ranges from high single digit grinders to double digit sharp rollers to several double digit climbs. Check the 114k elevation plot or the 200k elevation plot for a good idea of what gearing to bring. Or you can follow along in Google Earth. 114k link here. 200k link here.
What goes up does come down – and there are some wonderful dirt descents. Views to Mt. Mansfield, Madonna Mt., and Camel's Hump are stunning from various vantage points along the course.