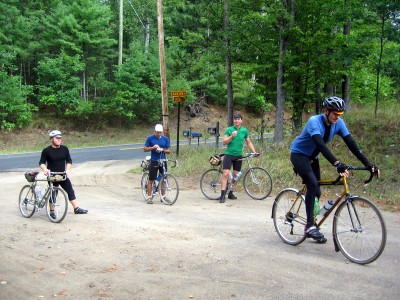 Exploring old roads can be an adventure. The usual suspects took a ferry from Burlington to the NY side of our almost great lake for 50-60 miles of proposed quiet country roads, mountain views, and dirt road exploring (single track and poor conditions were expected). Connecting the east and west sides of mountains through ravine and creek on logging roads is always exciting. ~18 miles from the ferry we turned up Black Mountain Road, which via topo and satellite image recon appeared to connect through, which would have left us with a handsome loop around Black and Jay mountains.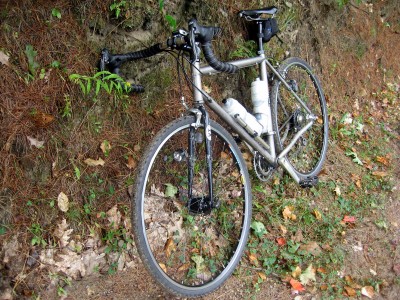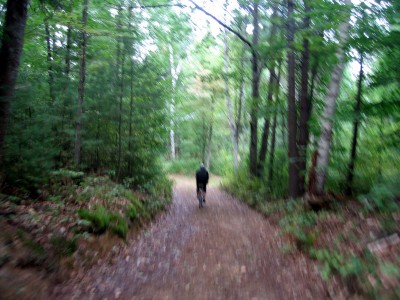 Reality on the ground is another thing entirely. Compass, smartphone (we had a decent signal), and maps were consulted. We retreated after following what we thought was two track up a creek. I'd guess we managed 4-6 miles of fire road, single track, and scramble – 3 miles which were hike a bike. Up and over and under trees, through brush, over rocks. After a good 2 hours of riding, stumbling, and cursing we took off for lower ground and dirt road and pavement.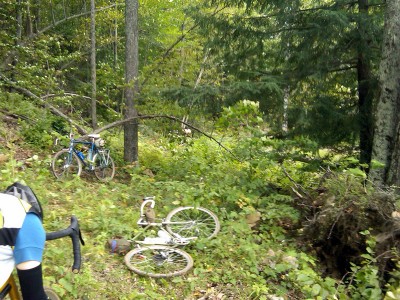 On the climb down I struck my head on an overhanging branch, immediately developing a headache – so upon hitting the road I opted to cut it short and head back to Burlington. The usual suspects took off on another 15-20 mile dirt road loop. I made the second to last ferry, and was treated to a spectacular rainbow over the lake.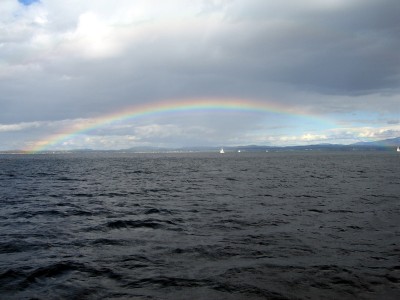 After confirming from my SPOT tracker where we muddled about, I'm pretty sure I know which fork in the unmarked, overgrown two track that we should have taken. Its likely that one can bushwhack all the way through… but it will be work. I may journey over before hunting season starts and see if I can connect our path from the east side of the route.