Planned to do an E24O (extended 24 hour overnight) with Greg this weekend. Ride ~60 miles. Climb halfway up the spine of the Green Mountains. Hike a bike / ride in to Camp @ Silver Lake. Ride out in the morning through Moosamaloo and The Natural Turnpike for breakfast in Bristol. Ride home.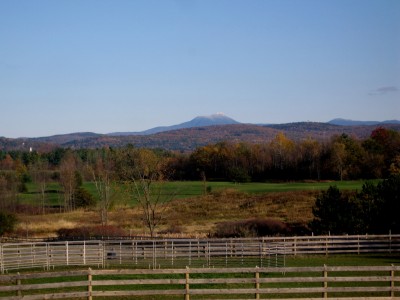 Greg hammered all week to get a roof on a project he was finishing up… so his legs were toast. At the ~35 mile mark he said he felt worse than when we completed the Lake Champlain 200k. Options were to continue on with a major bit of work in front of us, or slowly head back home. He chose to call it, and offered to ride back to my place solo so I could carry on. Not willing to leave him stranded and suffering (and with no way to carry the 10 year old 3 season tent on my own, and manage to still carry my extra layers, food, and stove) – we enjoyed a leisurely ride home.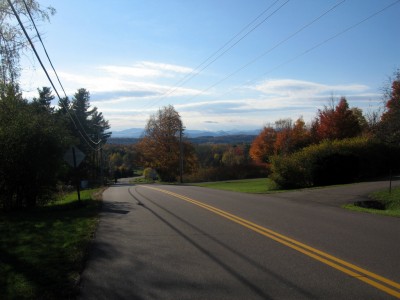 A bit of a disappointment – but when I woke up this morning to freezing / sleeting rain and took a short ride to the local cafe I was glad not to have spent a night at higher elevation with a 60 mile wet, rainy, 40 degree ride home.
Bike and gear worked admirably. The tent is something I didn't carry last year. A bivy and tarp setup is in my future for the cold. All in, a good day out.