Got out in the recent wet snowfall with a friend who picked up the last Pugsley in town. Too deep on the trails – but we had fun trying – and riding the somewhat plowed roads.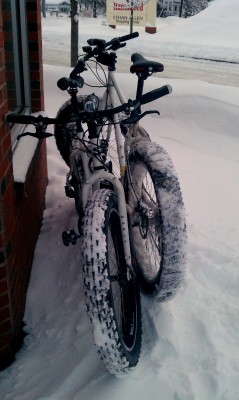 It was tough going in the deeps. Good fun trying.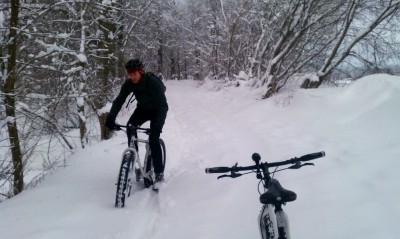 I've ditched the stock trigger shifters for Paul thumbies with bar ends. Much better in the cold.