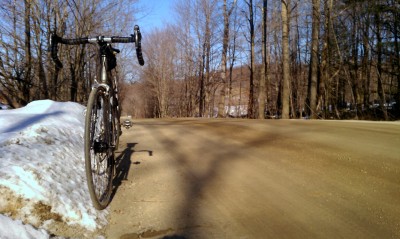 ~65 miles with lots of spring dirt on stretches of the Fall Classic route. Frozen dirt in the morning, mud later in the day. ~3k in climbing, much of it in muck, which made for an interesting day. Eye freezing, ice cream headache headwinds pretty much everywhere.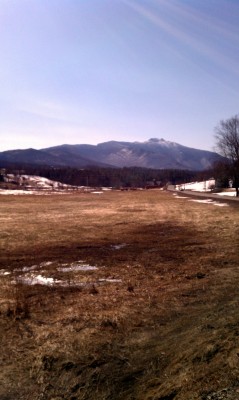 The day started off well with my coffee and hoping for some warm sun, then 10 miles later a wreck on Poor Farm Rd. Crossed up the wheels as best I can figure going over some frozen ruts. Cut up my elbow and knee, didn't rip the jacket or pants though. Shoulder and hip are sore today. Made my way out to the shoulder of the big mountain and climbed up to Irish Settlement Rd. Wheel stopping mud in some places – still tacky and walkable – but fender and brake clogging. Explored down Nashville and Stage Rd. and had to do a roadside fender cleanout and adjustment to get the rear wheel to turn. I was in the 32×30 quite a bit on the last stretch through West Bolton – fighting both the climb and the wheelsucking mud.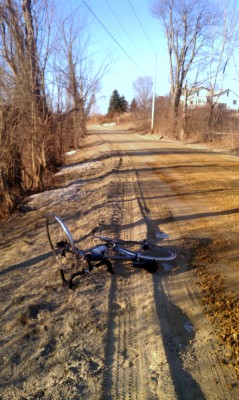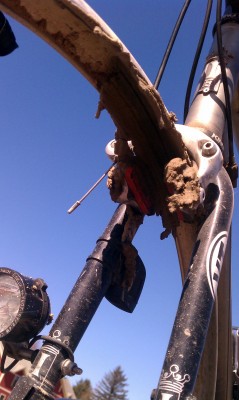 Ended the day @ On The Rise for lunch with the wife and little one who had visited the Vermont Audubon Center sugaring festivities earlier in the day. Blue skies + warm sun (when out of the wind) + and some nice dirt (when it was frozen!) = good day out.