Some snaps of the new Fargo. She was christened on a rainy 45 mile paved, dirt, mud, and trail ride last Sunday. Only way that seemed fitting was to get her dirty. No pics from the ride worth posting – these are from a tour of the local parks.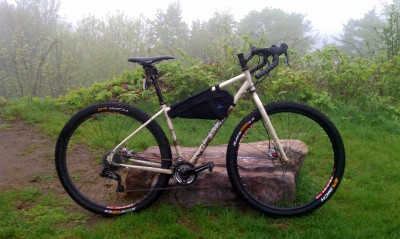 Stock everything at the moment. Cables are long and steerer is tall while awaiting the wider of the Woodchipper bars. Still working on position. The current pics show a great dirt road / mild trail setup. If this were to be single track only I'd rotate the levers down to make the drops my primary position.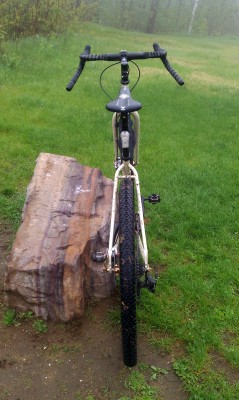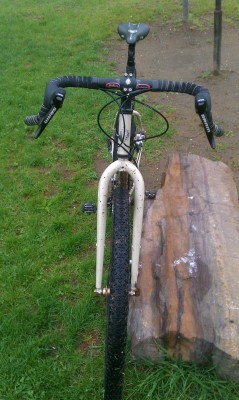 Not sold on the Thudbuster – have to put it through its paces to see how it shakes out on my normal rides. Certainly nice on there for singletrack, although it is odd that I have some cush on the rear and nothing up front…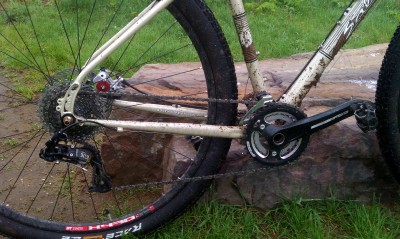 Really enjoying the SRAM 2×10 drivetrain. Pleasantly surprised, and if money weren't an issued I think I'd replace the Campy on the IF with the Red or Rival group.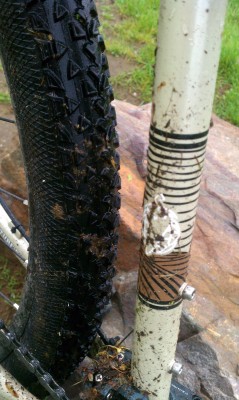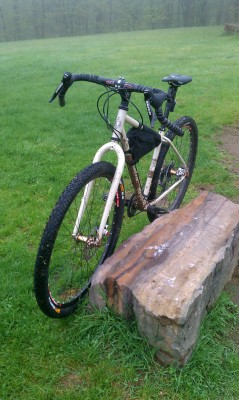 Long range plans include a tubeless wheelset with a dyno up front to run a Supernova E3 and a custom frame bag. I may move over a Brooks or decent WTB. So far the stock saddle is unremarkable but comfortable.