Completely wonderful day, even if I felt fatigued (still) on the bike. ~45 of dirt, gravel, single track, bike path, and paved riding.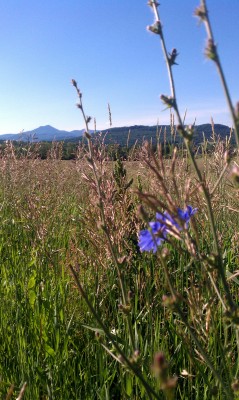 I rode out of town on some dirt, hit the wonderful Governor Chittenden gravel, rocky descent, then Johnnie Brook, which ends for cars and carries on for bikes as single track. Into Richmond proper, passing at the chance to stop at On the Rise, then up through the gorge on Dugway. All roads I'm familiar with.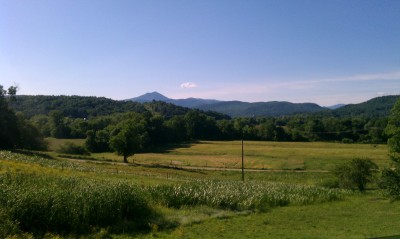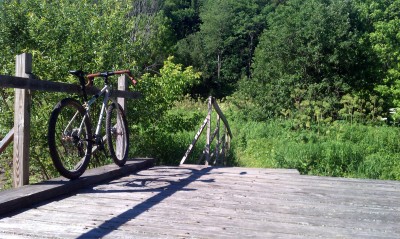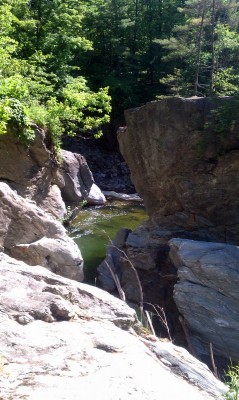 Then Texas Hill and Economou Rd. Economou is silly steep, and it dead ends into the Hinesburg Town Forest trails – 18 miles of mountain bike goodness (less now from the blow down and damage from winter storms…). I met a rider wrenching his bike at the trailhead and he guided me up the old logging road (dodging trees, boulders, rocks, roots, and puddles). He split off (full suspension machine… would have been nice!) and I carried on to 'Missing Link' and then to 'Backdoor'. A few minor navigational issues (not all intersections are signed) – and I was twisting and turning down the ravine to Lincoln Hill Rd.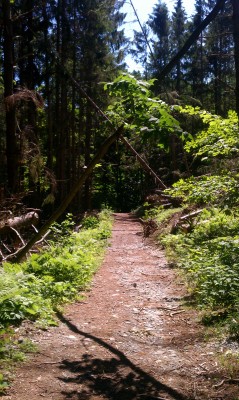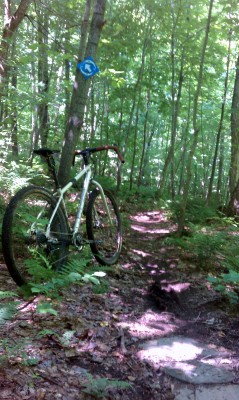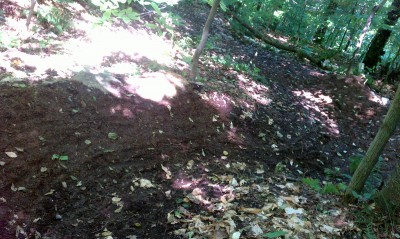 The trail puts you out about 2/3s of the way up, so I climbed over the top and bombed into Hinesburg. Out of water and calories I puttered through town, and connected through Leavensworth Rd. I was late for lunch with my sweeties, so Jen and Ava met me inbound on Dorset, as they were heading to our meet up spot anyways… and I was pretty much spent.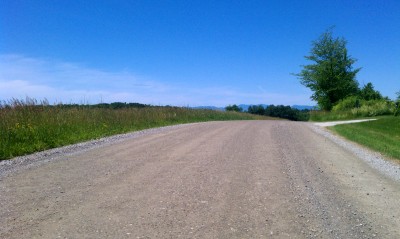 I didn't map my exact route through the woods, but traced a rough outline based on my recollection of the terrain. The large spike starts in Richmond and heads up Texas Hill and Economou Rd.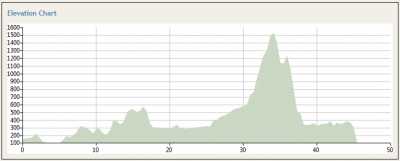 When I got home there was a box of Lake Champlain chocolates waiting, and a card with a note and some green colored paper labeled as 'for TD gear'.
Perfect Father's Day (except now I have to find the energy to lug an AC unit up from the basement to the second floor and get it installed in Jen's office (and the guestroom)).