Since my bikepacking trip I've been looking for some mojo. Lots of rain here in VT, lots of damage and flooding from the hurricane, and lots of cold, wet, weather settling in. I always go through some downtime as the seasons change… and being in the cold and rain for the VT Fall Classic last week seemed to reinforce that the body needs time to acclimate each year. Come spring I'll be shedding layers in this morning's temps…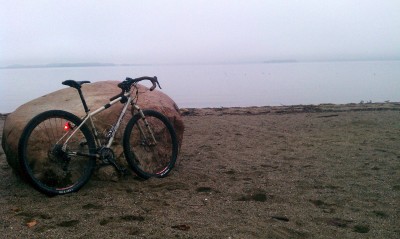 Have to find some time for some bike maintenance. The Fargo's rear derailleur was tweaked somewhere along the Fall Classic. Shifting suffered over the final 12 miles. My chain wouldn't drop out of the largest cog without some persuasion on the pedals, and it never dropped down into the smallest. Looks like the replaceable hanger is bent – but no adjusting with cable tension nor limit screws seems to help. I'm likely to swap to flat bars and 1×9 for the winter – so it seems this fix will just speed up that process.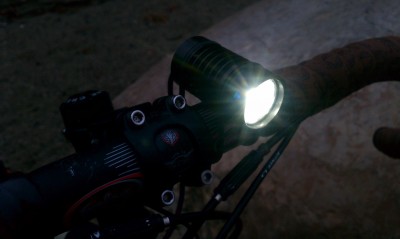 The Pugsley is going to get my Titec H-bars. I have cable ready and waiting – just need the time to focus. The bars on the Pugs will go to the Fargo for the winter. Also need to re-pack the rear wheel, and check all the bearings, etc. Want to be ready to roll when the snow flies.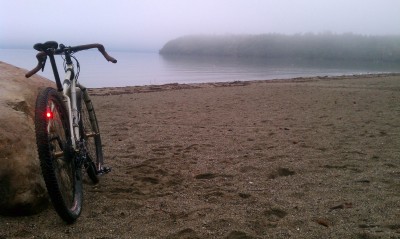 The IF needs a cleaning. And I'll mount up my spare wheelset with my trainer tires for indoor roller duty. This bike has been ridden maybe only a handful of times since the Fargo arrived. Sad, maybe. But I'm just digging the fat tires now, for pretty much everything…