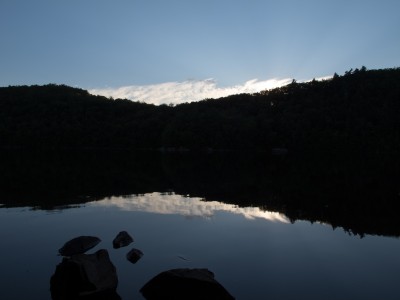 The original plan – solo bikepacking trip to the Green Mountain National Forest for some alone time. ~100 miles or so, with some camping and exploring.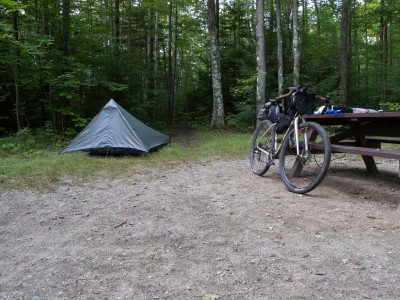 What happened:

~128 miles with ~13,770 in climbing. Pave, dirt, single track, double track, and forest road. Including new to me Boro Rd (steep bastard), Forest Rd. 27 to Silver Lake (steep and rocky bastard), Chandler Ridge / Leicester Hollow single track loop (partially loaded, after I dropped the tent and sleeping bag) single track connecting Goshen Dam around the Sugar Hill reservoir to Brooks Rd., Steam Mill Rd., Natural Turnpike…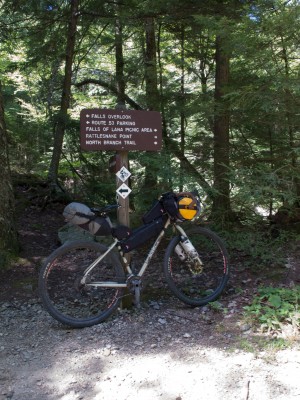 Pics on the Flickr. I will write something up when I get my head around things. I haven't been riding much, until lately. This was certainly way bigger than where I am at…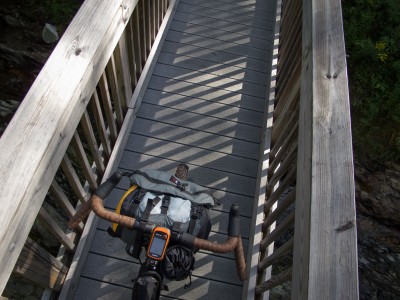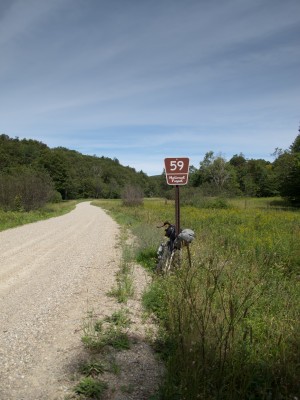 Pretty much an incredible way to spend a day and a half.