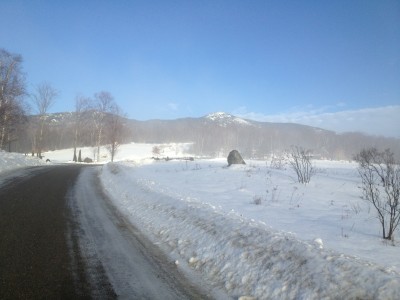 Been a long time since I have written those words. Dirty ride with Greg in Middlesex, VT. Mountain bikes, with studs. Dirt roads, some trail. Ice, mud, snow, hike a bike, slop on the way down when the temps warmed up. Just under 18 miles, with a claimed climbing of ~2750′ according to the online maps. Will have to run it through TopoFusion later. Pretty amazing scenery, and a convenient place for the two of us to meet at the Red Hen Bakery.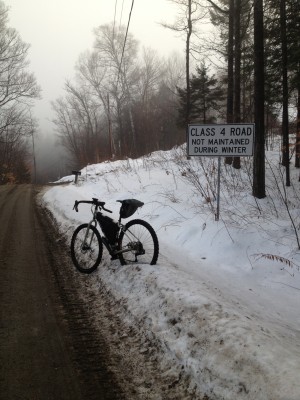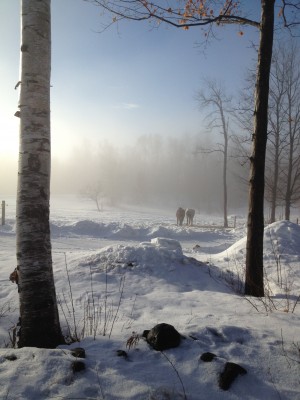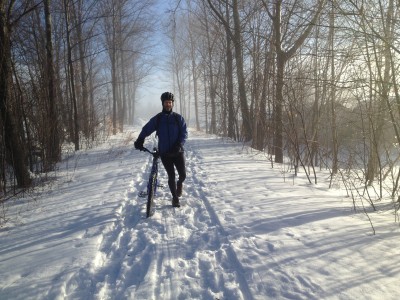 Some thoughts from the ride: I started keeping my kit 'ready to go' – so I'd always have the same things at the ready. While this has been working – I looked at the sky, at the road, and the temps as we were suiting up in the parking lot and decided to leave the camera in the car. I also figured we'd get up the first few climbs and decide to bomb back down – so I left extra calories with my kit bag. The first rule of bike club is: always take the larger camera. The second rule of bike club is: always take some extra food. The third rule of bike club is: always take the same kit, repeat and modify as needed.
I did the entire ride on some licorice and my coffee and bagel from an hour before. Yes, we did less than 18 miles, but I was feeling it at the end.