Greg, Wil and I did some exploring last weekend up to and through Cotton Brook. On our way into the park we met up with another Will, who I know from a MTB forum and through email chatter about gear and riding in VT. Will slept out the night before, and rode down to meet us at the park entrance. Greg was riding his new-to-him Mukluk – so he took every opportunity to ride up and over logs, rocks and roots.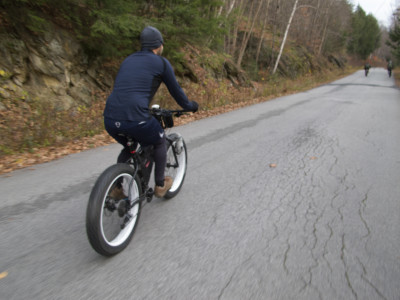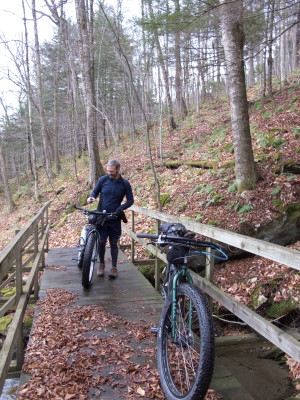 Cotton Brook is a drainage east of Bolton and north of Little River State Park. Its all good fun – lots of terrain that I've explored on the bike and on skis. There is also alot of history here – old farmsteads, cemeteries, a sawmill, and lots of logging roads.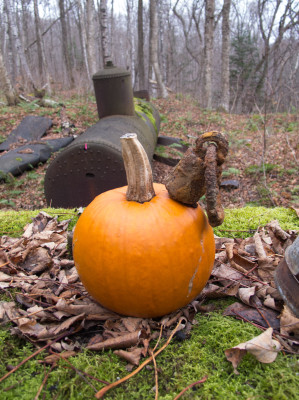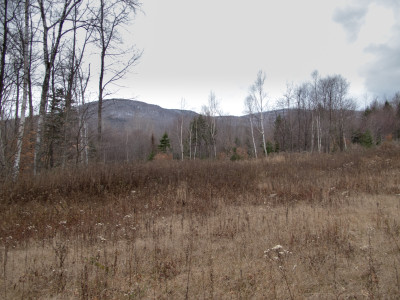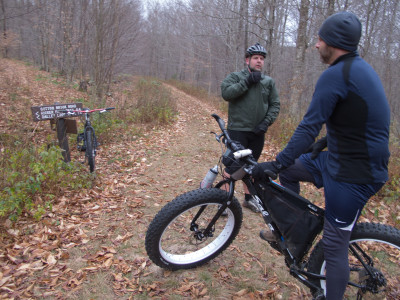 There was some snow on the ground up high, and we encountered some soggy sections of trail – but overall we had a good time exploring. Through some pre-planning on my GPS we found a few 'missing link' trails that might yield some Type 2 backcountry exploring / overnighting – its a goal of mine to link Nashville Rd, the trails at Libby's Lookout, and Bolton Notch over to Cotton Brook / Little River. We added another small piece to the puzzle – and now need to confirm how gnarly the terrain gets, and see how we can tap into it from the Bolton side.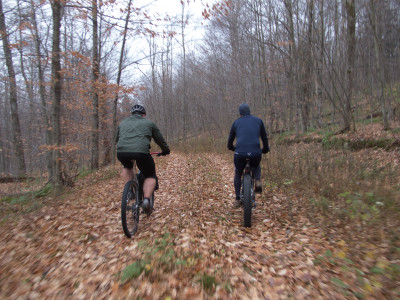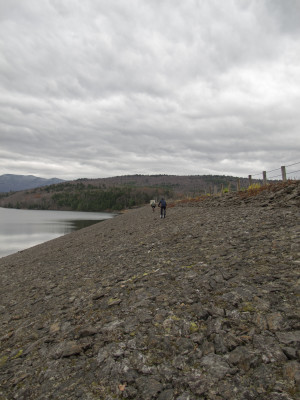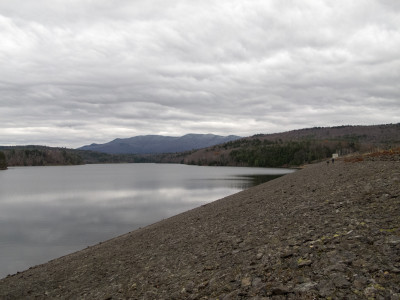 We covered about 16 miles and climbed 4100′. And I brought my stove, so we knocked out Coffeeneuring Ride #… 6 or 7. But I didn't take any pictures of our rest stop – so it never happened.