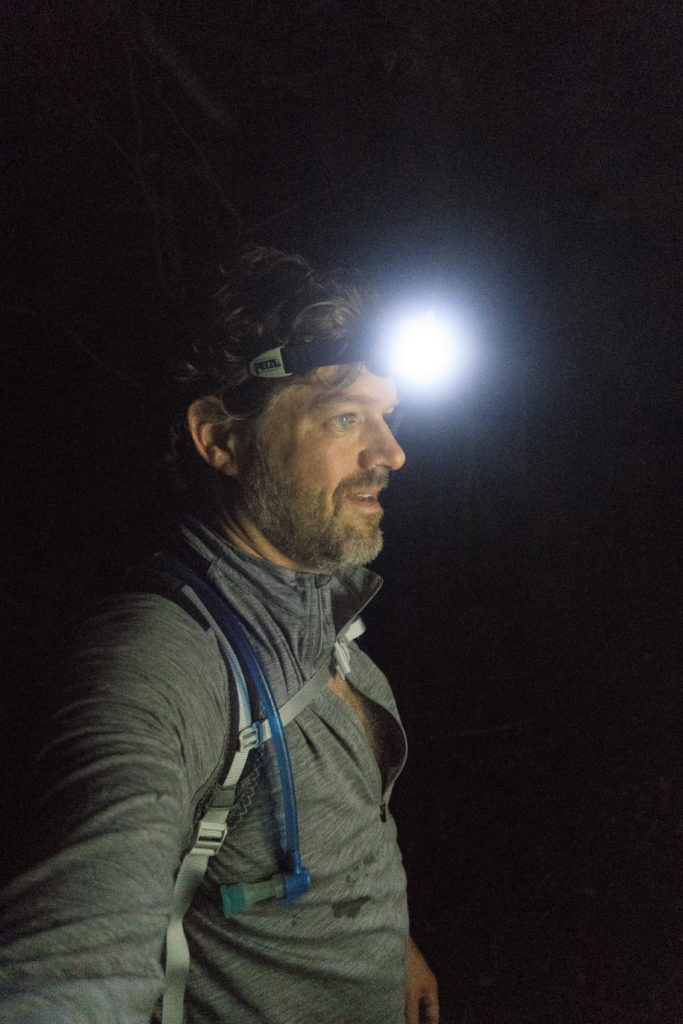 The moon and the stars and sunrise called last weekend. I set the alarm for 2am, was out of bed by 2:15 and locking the car at the trailhead by 3:45. Summit under a headlamp via Burrows Trail to a sliver of a moon where I setup the GoPro to capture a time-lapse and my Canon on the tripod. Forecast was for clear skies – we ended up with some haze overhead and fog in the valleys.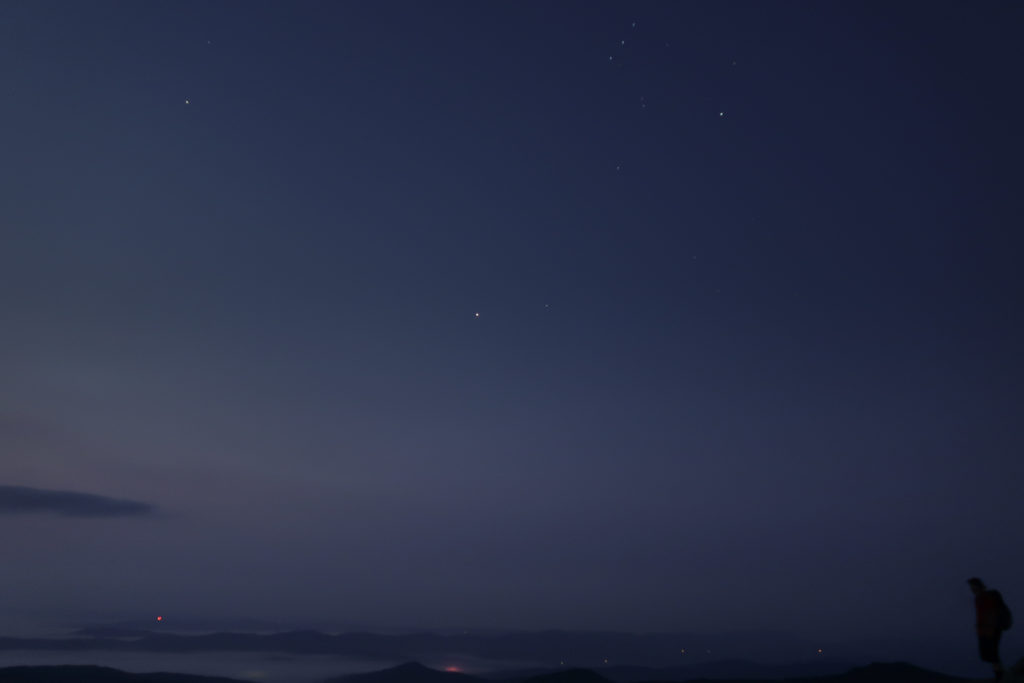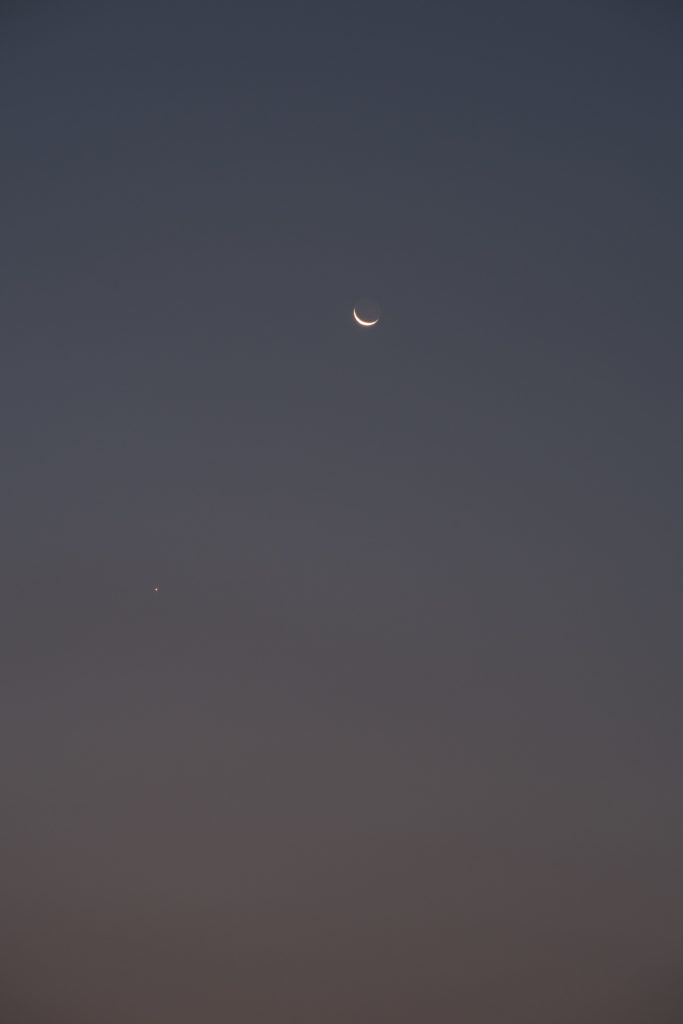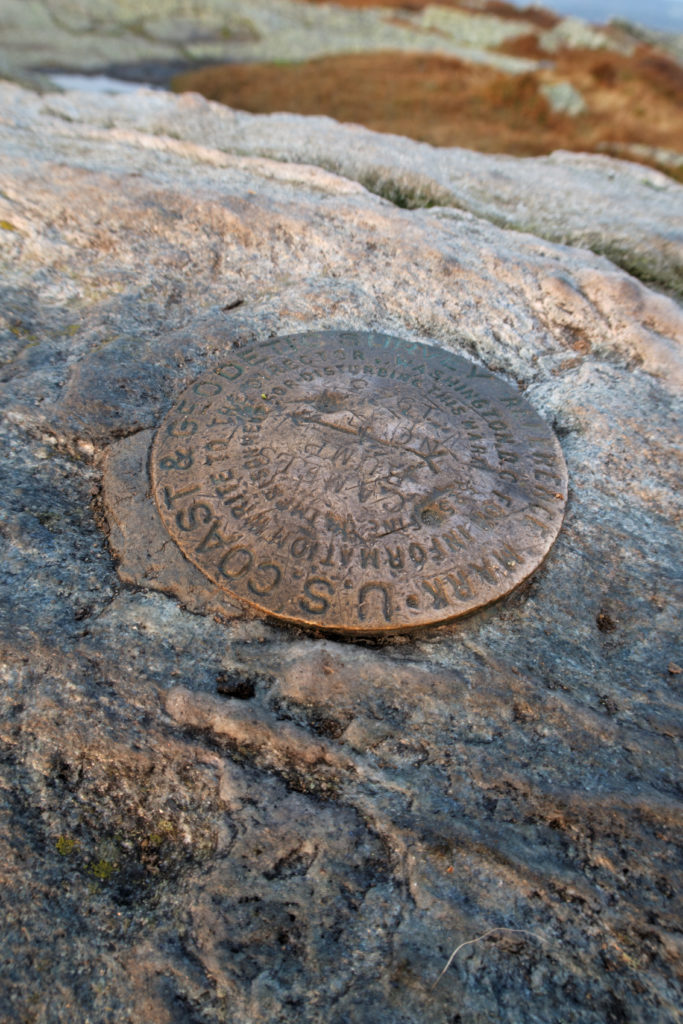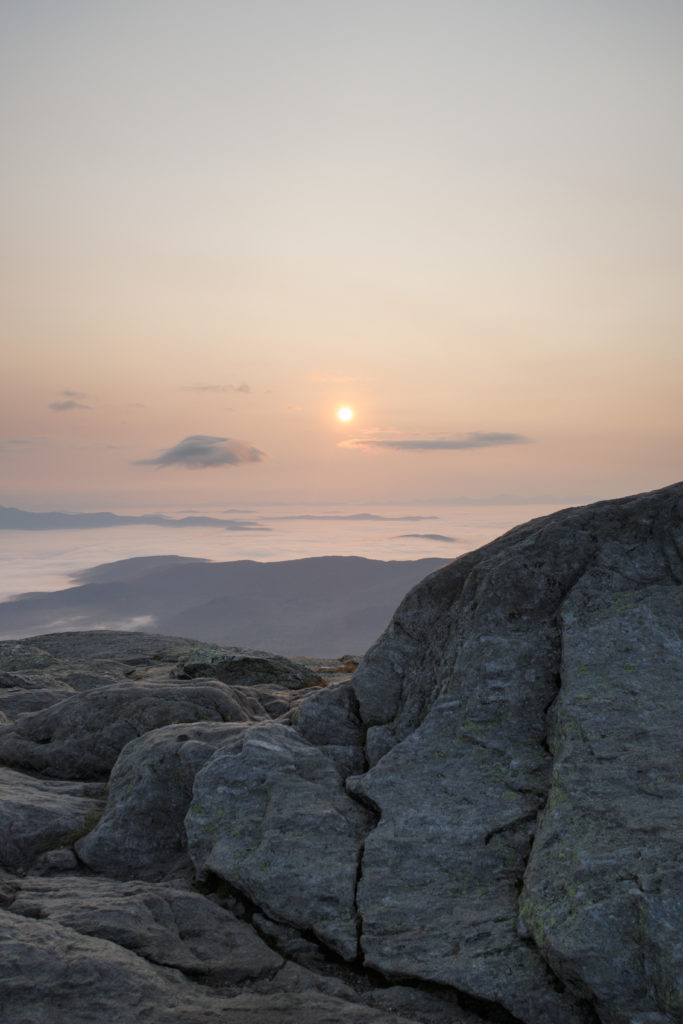 I sat and watched sci-fi clouds change color with the sunrise, and watched the fog float and roll up over the terrain in the valley.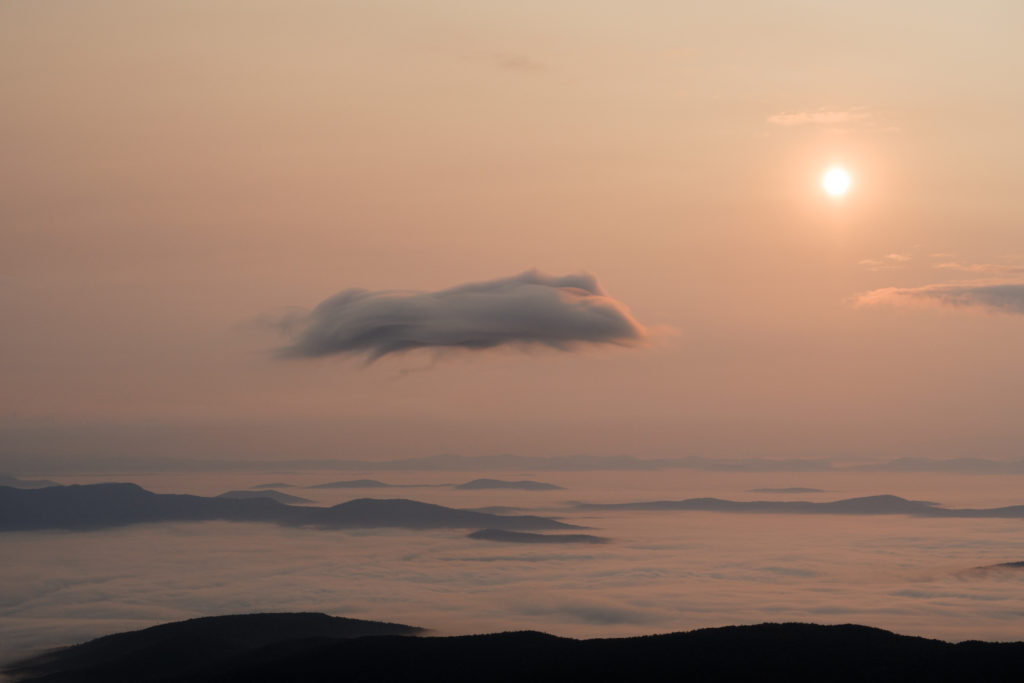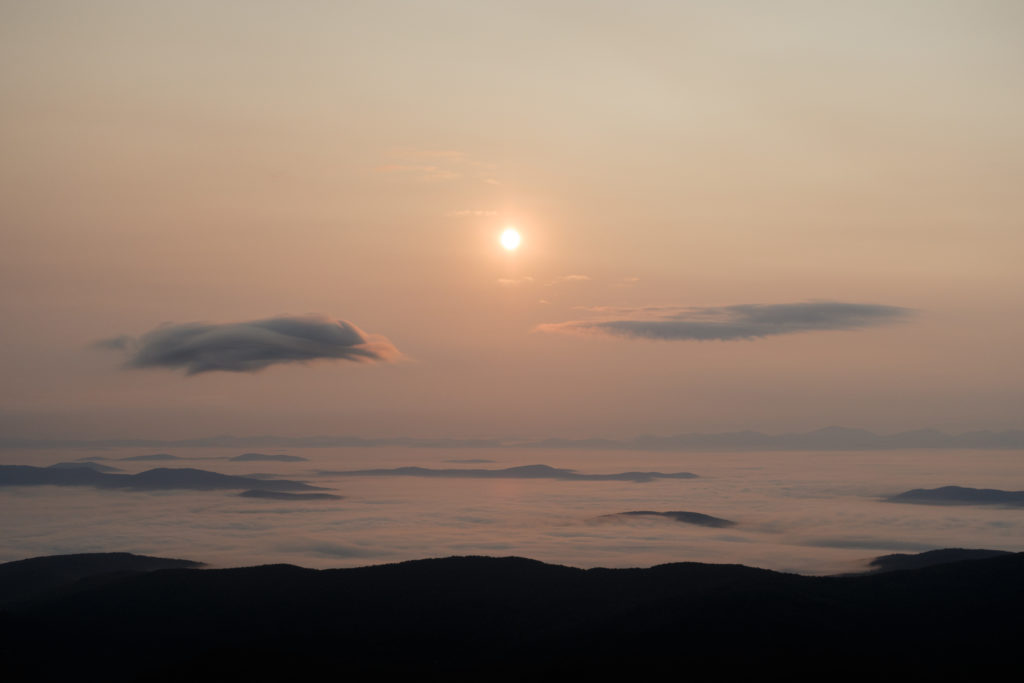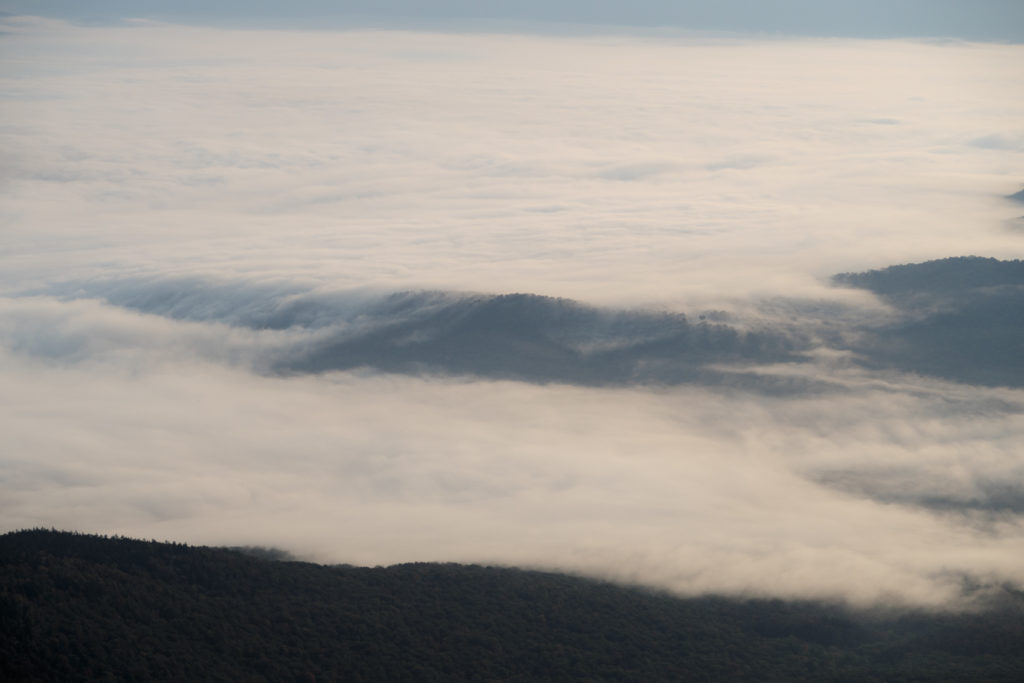 Sunrise was unreal, less dynamic due to few clouds than last year's sunrise hike – but serene and calm.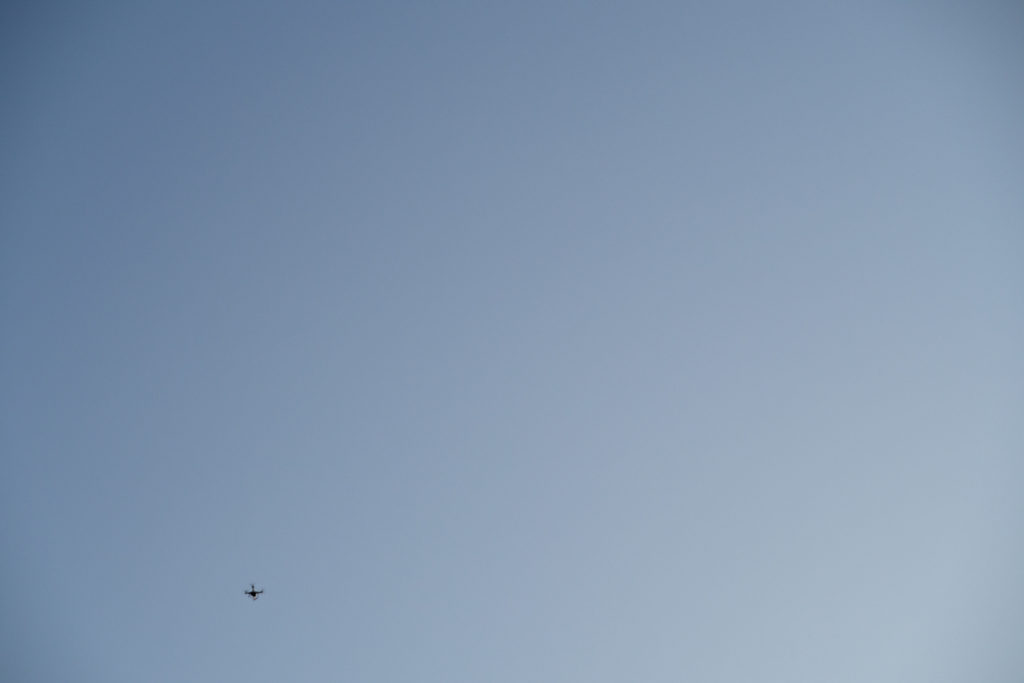 Until a drone buzzed the summit and flew south to Wind Gap, back over the summit, and then explored the cliffs off the east side. It eventually dropped out of site – but even when it was near Wind Gap and out of sight it was quite loud… After it was called back to its master things quieted down again. With the valley fog the mountain top was eerily still aside from the wind which ranged from a gentle breeze to the occasional gust.
I watched the shadow of the mountain grow in the valley below to the west. As I enjoyed the summit I snapped photos, chatted with a few other hikers, and sipped on the coffee I carried up.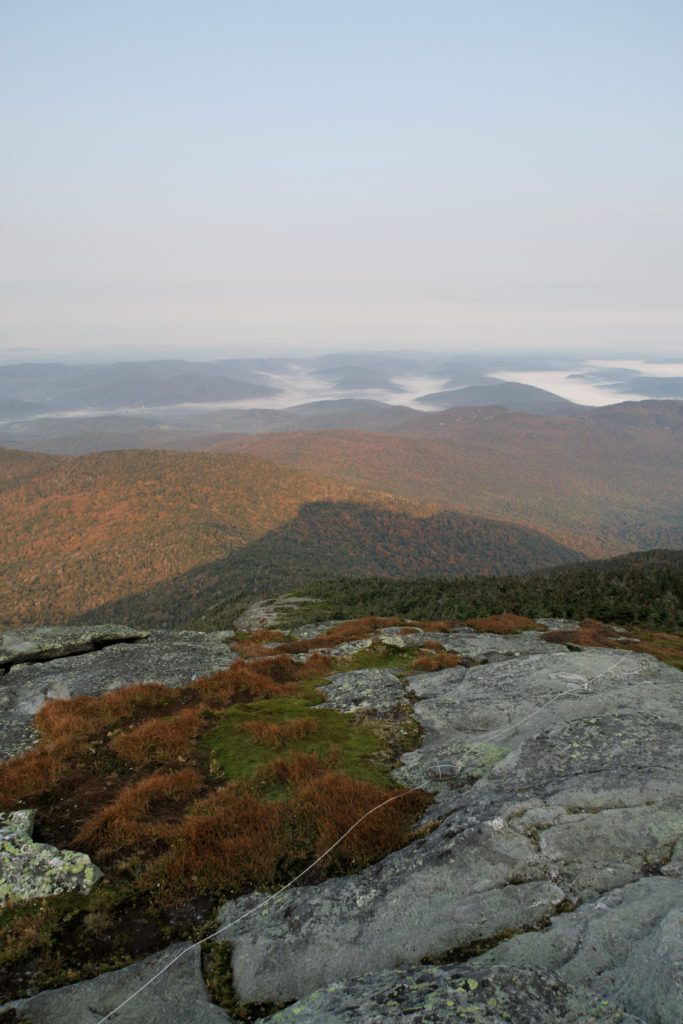 I descended the summit via the cliffs on the Long Trail and returned to the car via the Forest City Trail.