Learning to shoot the night sky, with basic, carry everywhere photography kit has become a challenge, and a bit of an obsession. Goal – make nice images with as little equipment and processing as possible. Which may be difficult to achieve, but the learning curve has been fun.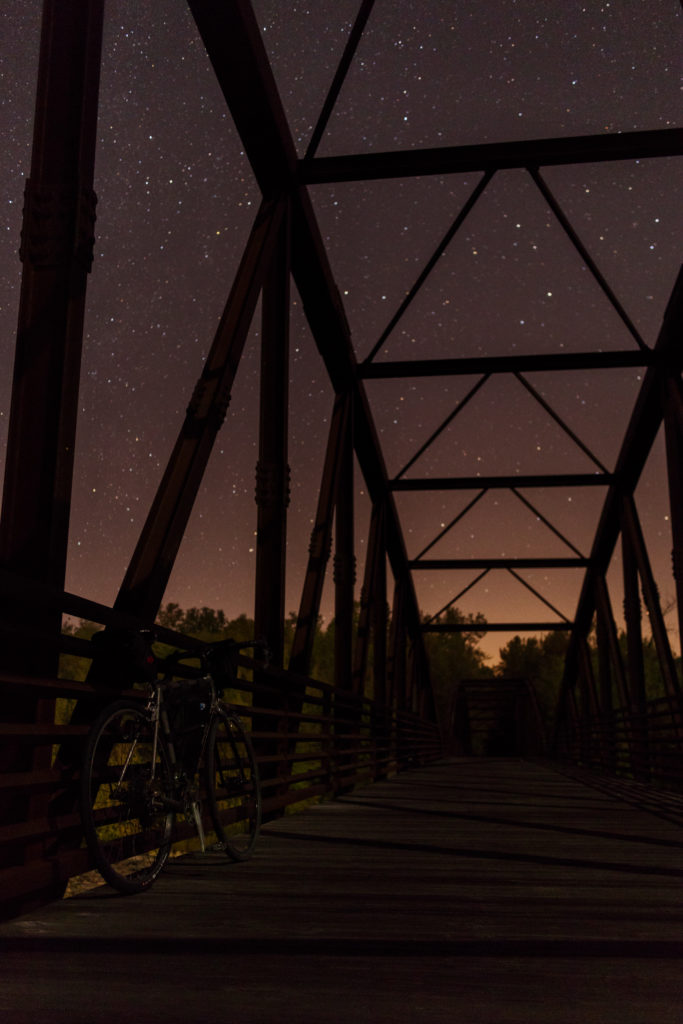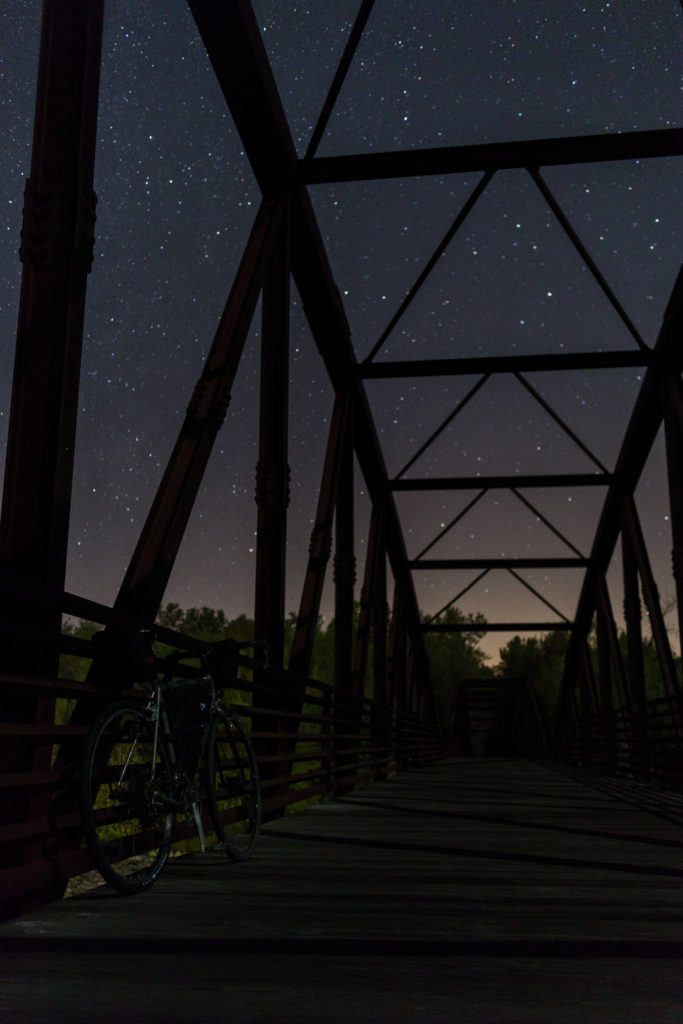 This morning I rode out to the bike / pedestrian bridge over the Winooski River in Burlington, VT to use the bridge as a silhouette against the sky. The moon has been shrinking – every day the ambient light becomes a little less than the previous – so if I get lucky and have a clear night with a new moon I may see more stars.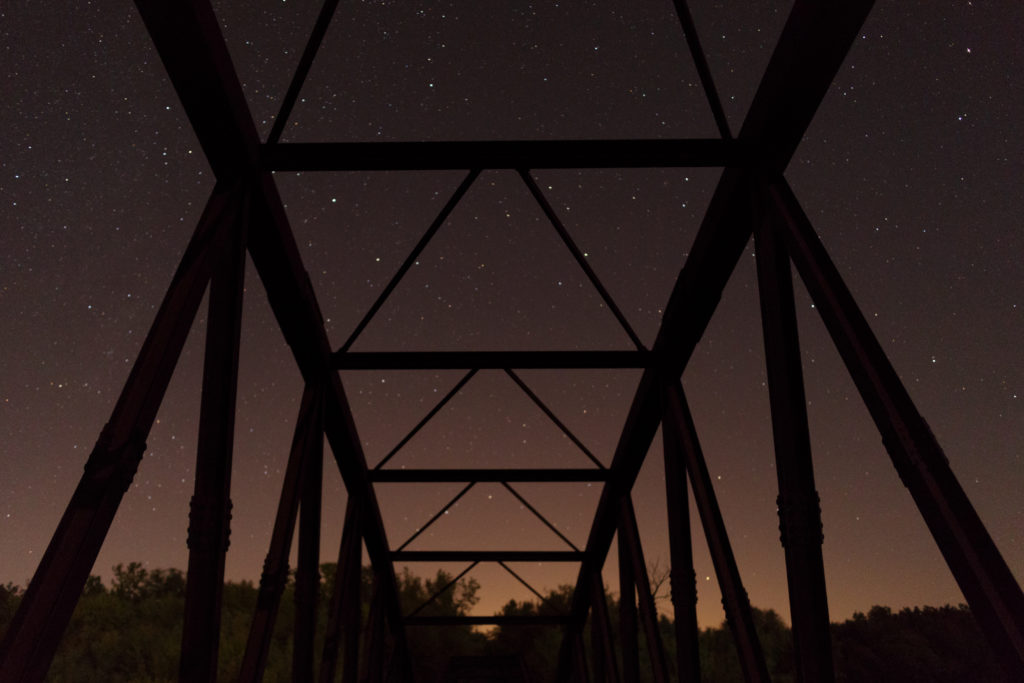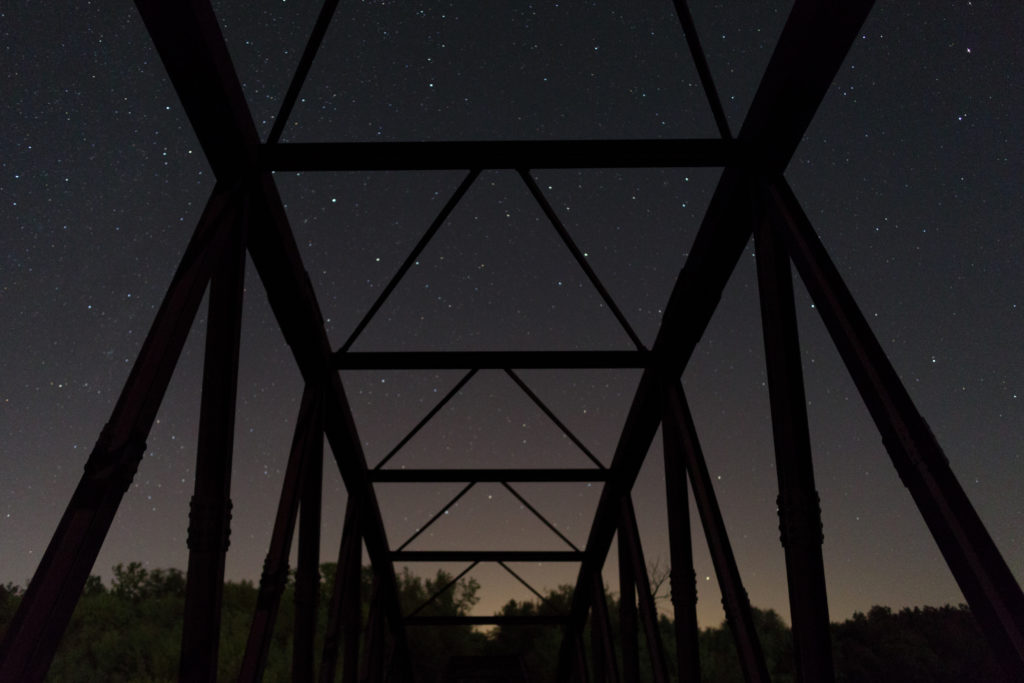 In addition to re-learning the camera (its been a long while since I shot anything resembling an SLR) – I am also adapting my 'developing' process in Lightroom to work with dark images. That learning curve is also a challenge unto itself.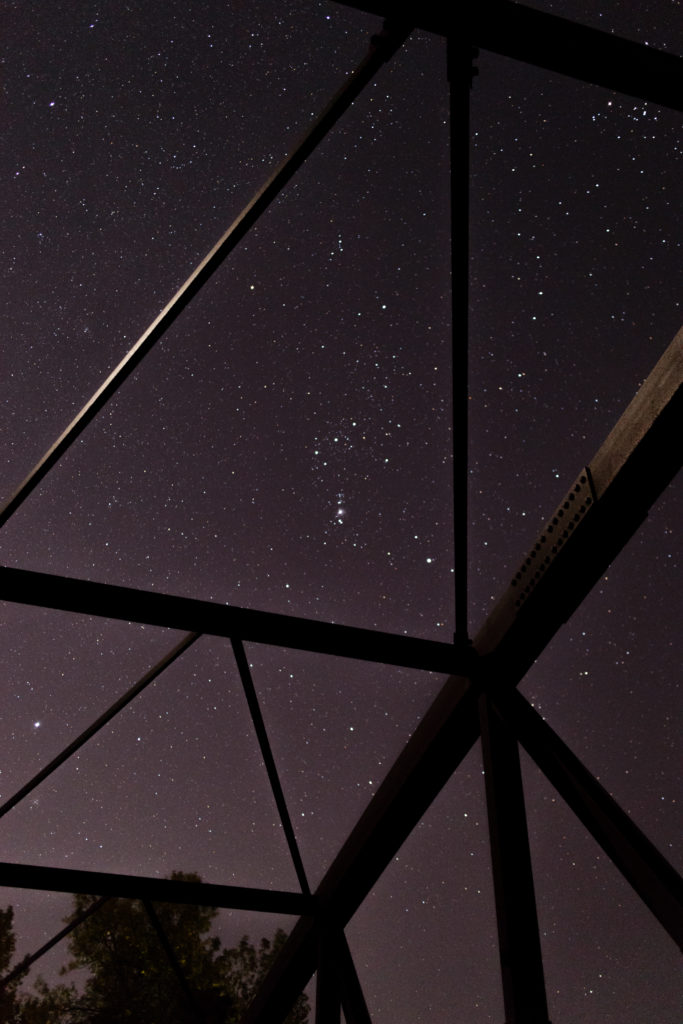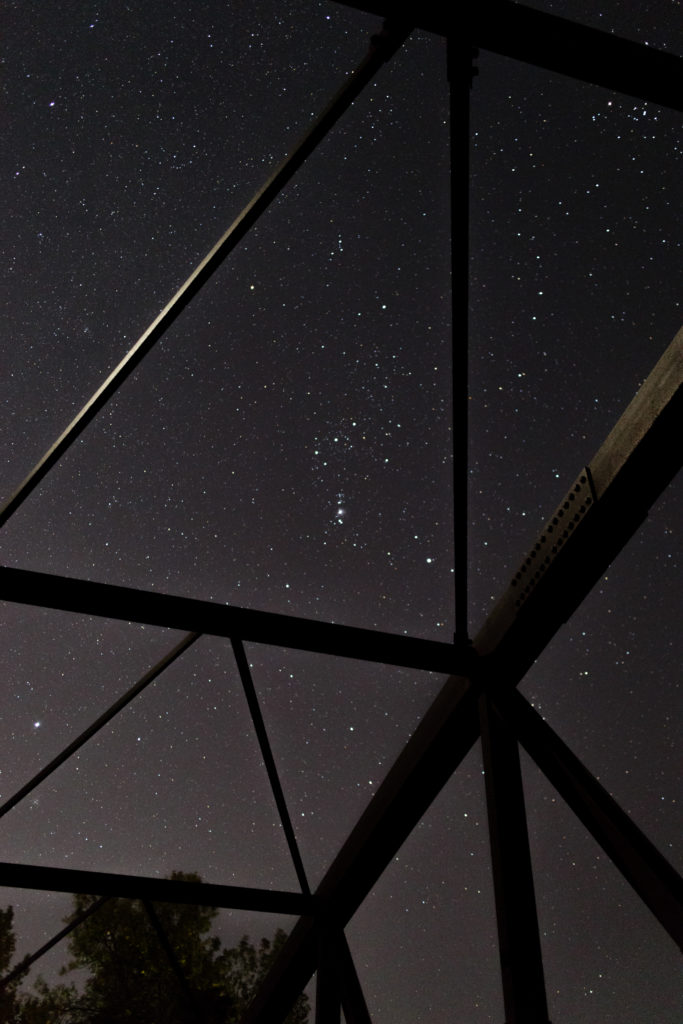 Images with 2 different white balances for comparison – 'As Shot' – what the camera adjusts to in the field, and 'Daylight' – one of the many settings in Lightroom (and also in the camera). There are arguments all over the net for how to shoot the sky. I'm torn between 'natural color' (taking into account light pollution (that you see here), air glow, etc. etc. – as well as making an image that works emotionally for a given time / setting place. That process, and mindset will likely evolve the more I wander down this path.