Swift Ozette Randonneuring bag.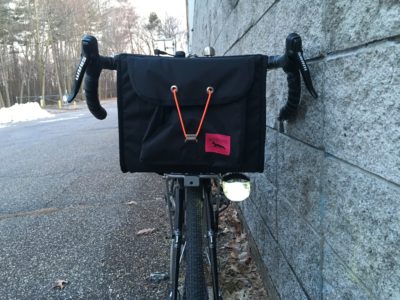 Specs from the Swift website:
Medium
Measurements: 9.25"h X 11"w X 7.5"d
Capacity: 12.5 L
Bag Weight: 1.4 lbs
Decaleur Attachment Height: 6.5"-8.5" from bottom of bag
Lightly used, I've had it for about a year. Maybe 10 rides with it, most local, short runs to the store. In great shape. Bag has 2 small holes in it where I attached my home made decaleur.
$175 shipped to the lower 48.