Lots of cold and ice here in BTV. Been out with the boys a few times in the last two weeks to play on the studded tires.
The water inside the breakwall is starting to set up. I'm still a bit leary of getting out on it – John and Jim gave it a test.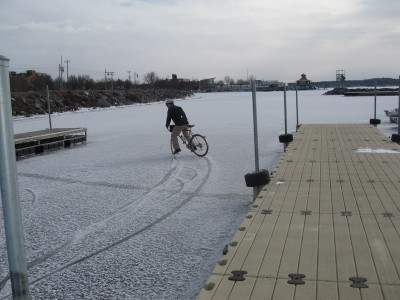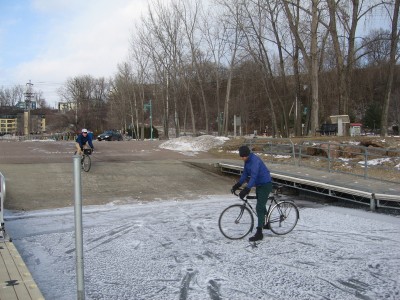 Parts of the Intervale flooded last week with the big rain. Lots of ice in the fields and woods where the river pushed over its banks.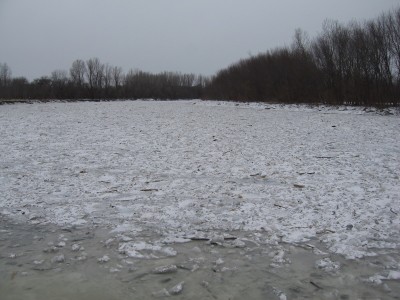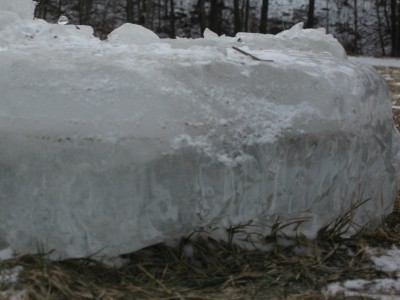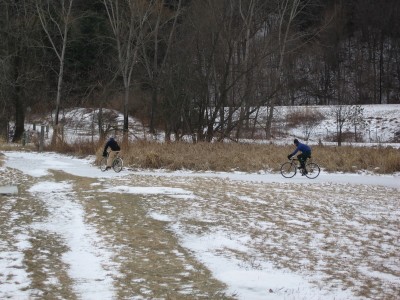 A stiff link on the Homer had us diagnosing a shifting issue…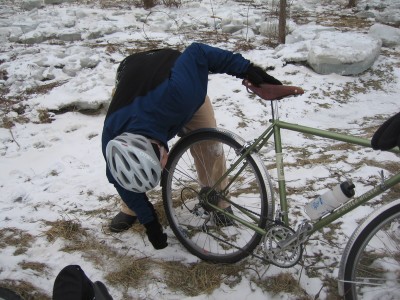 The Soma in its winter kit with a half frozen water bottle.