Bags. They have arrived and they are wonderful. Check out more of Eric's work.
I'll try to get a full review after I get some time with them. I have the standard seat pack and the narrow handlebar harness system with small pocket. These have replaced my Acorn bags… which while well crafted just weren't for me.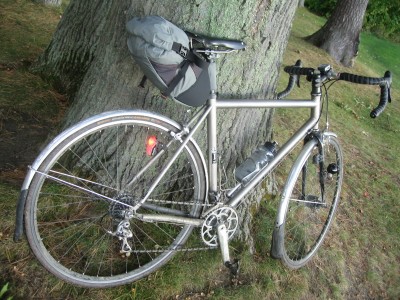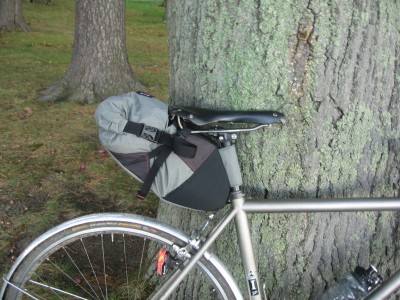 And – there is snow on the High Peaks and the tops of the Greens. Fall color is peaking. A repeat of last year's October mixed terrain is in the works.