Beers, homemade chili, bike talk, and testing my homebrew free motion rollers. The things I get to do when the wife and little one leave me home alone for a week.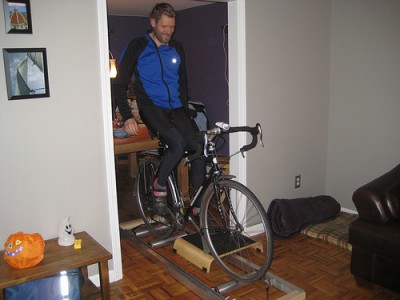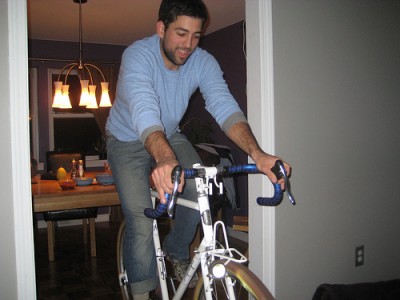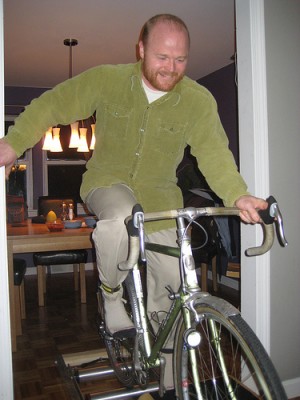 Some video of the rollers in action, with Jim riding no hands and dropping the hammer to sprint.
Photos and video courtesy of Patrick.