Good morning shakedown on the Fargo. Surprisingly capable bike, and even though I can't pull in the reach anymore (I'm all out of stems!) – I was pretty comfortable on the bike path, road, and some trail this morning. Its snappier than I expected, and while it feels huge climbing aboard, I noticed that it disappears underneath me when I stop thinking and ride. Hopefully I'll get a mixed terrain ride in this Sunday to put it through its paces – road, dirt road, maybe some connector trail. I'm thinking that the 2010-11 model will fit me better than the first generation frames. They've pulled in the ETT a bit, making the medium size closer to my IF. They also shortened up the chainstays and corrected the head tube so you can run a rigid or suspension fork. The Vulpines roll surprising well on pavement and hardpack.
My usual morning dirt / path loop is a bit flooded. I still have a pack raft on my list, so no mixed terrain / aquatics riding this morning.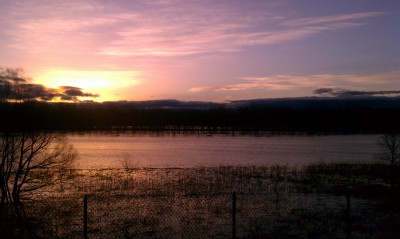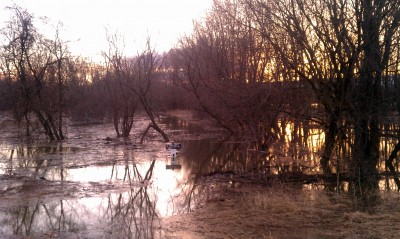 Tesla Roadster parked in the ONE. Love the license plate.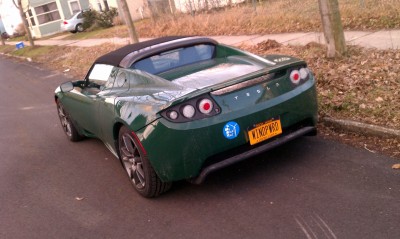 Snapped a pic of the Fargo on the singletrack connector from North Ave. to the lakefront MUP. The Epic (Revelate) frame bag is really nice.