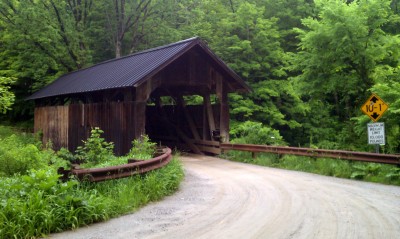 Left early Sunday morning and managed a fatigued ~48 including some tacky, some snotty, and some dry dirt, rolling south from town to the covered bridges. Still feeling off, but opted to climb Irish Hill on the return leg, and actually felt OK. Lots of low gears for me…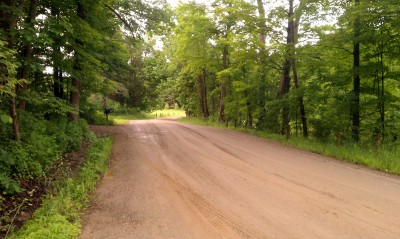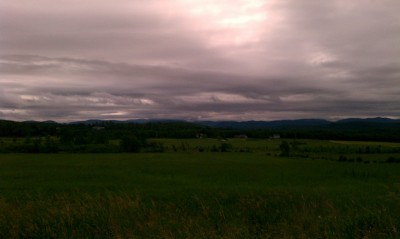 Monday morning and we are still getting wet.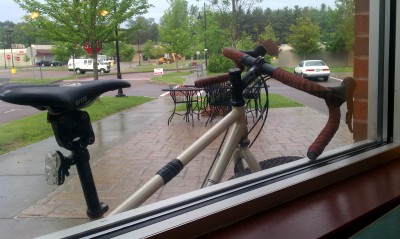 So much rain… starting to get depressing, until I walked outside from sipping my coffee and saw a rainbow. I raced to the lake hoping to catch it over the mountains, but the rain picked up and it went back to hiding.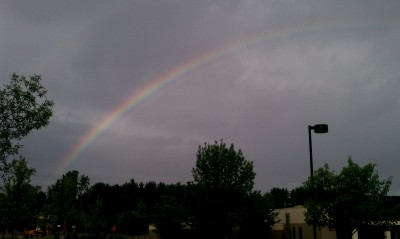 Hoping Summer arrives before Fall.