Logged my the first long(ish) road ride on the IF in quite some time. ~48 miles. Charlotte dirt, covered bridges, some 'road' that is glorified double track.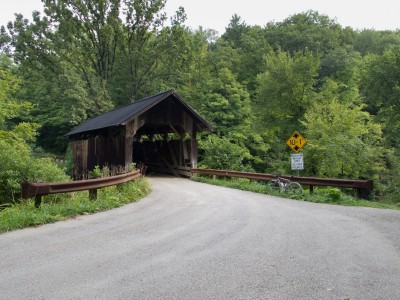 I am feeling crispy from the sun, and enjoyed the day. Cruising the dirt is always wonderful. Lazy hands and remembering that the gearing on the IF is very different than the Fargo had me mashing out most of the climbing. Some days I wonder if I'm more suited to a 1×9 or 1×10 setup. I do miss the fixed gear CrossCheck for long(er) solo rides (and worked up to a century, including some dirt), and I absolutely miss the Soma single speed in the woods. Limiting choices and you just go. Gears are certainly nice, especially when riding with other folks, the Fargo is a great touring rig, fun mountain bike, and the IF has certainly proven its worth on brevets, group rides, and lite tour duty… but lately I miss the simplicity. Dave wrote up his thoughts a bit, and I am intrigued with his Mukluk drivetrain. Not sold on ditching all the low gears on the Pugsley for snow – conditions change quite a bit here in the NE, but for an off road / wilderness adventure I could see going to a 2×4 or 2×2 setup. Really wish the Fargo had alternator drops, then an IGH or SS would come into play.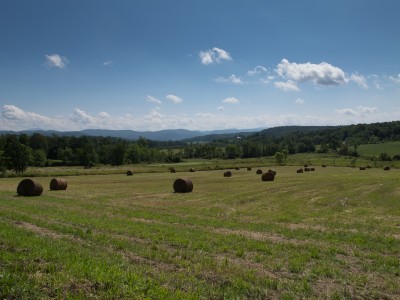 Lots of charity riders out today for the MS ride. We shared Dorset with them for a bit, until we ventured off the paved path, then passed many more coming the opposite way as we were inbound. I admire folks who 'ride for a cause' – but I just can't do it. The group and tribe mentality on these things just irks me the wrong way, and some charities are more charitable than others. Add in the often horrific bike handling and group riding skills (not to mention general awareness of where one is on the road) and it becomes comical. While I often rag on the local club racer guys and gals at least (most) of them can hold a line and are somewhat aware of what they are doing when they block traffic and hog lanes while sprinting for the town line. Regardless, MS riders, I salute you. Riding for a good cause is honorable, and your colorful jerseys, aerobars on hybrids, full aero tuck with hands on the bar extensions on the knobby tired mountain bike, and blissful unawares while playing in traffic brightened my day, and reminded me that people do love to ride bikes.