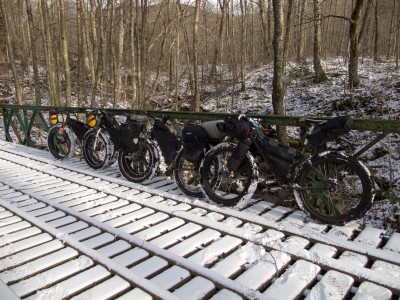 I set out with a friend and a couple of online acquaintances in early November to do a bit of late fall bikepacking. I need to write up a full trip report – but here is a photo dump from the ride. We covered 56+ miles, much of it on trail and class 4 road. Machines were all Pugsleys – a single speed, an IGH Necro, and my white 2×9 all with bikepacking bags. We also had a first generation along (the first one sold in VT) with racks and panniers.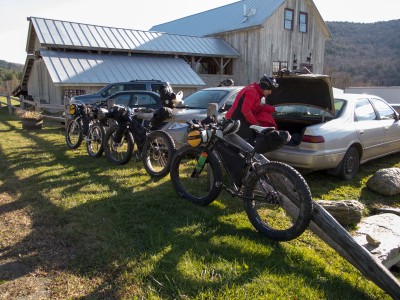 The start was in Pittsfield, VT. We crossed the Green Mountains near Chittenden Reservoir and made our way north to Silver Lake to camp, taking the Leicester Hollow trail in from the south. Fire, chatting, eating, and then sleeping as snow started coming down.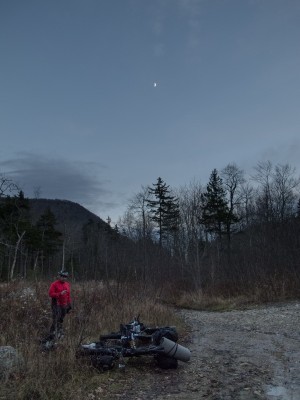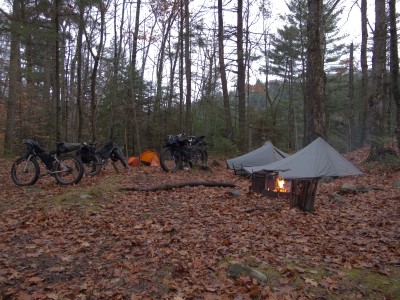 At 2am everything was white – but by 6am when I got up to start a fire everything was just wet. We left the park on the Leicester Hollow trail, which was the only dirt on the second day.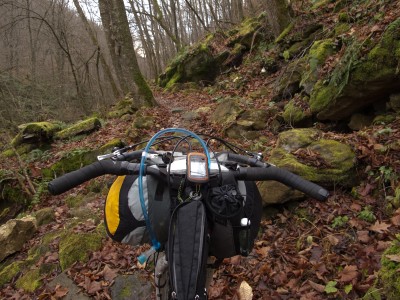 We stuck to pavement back to start, as the weather turned as we climbed Brandon Gap – we had rain and freezing rain and sleet coming down the east side.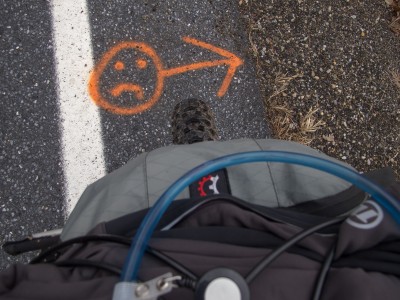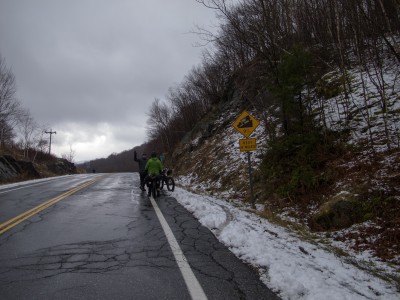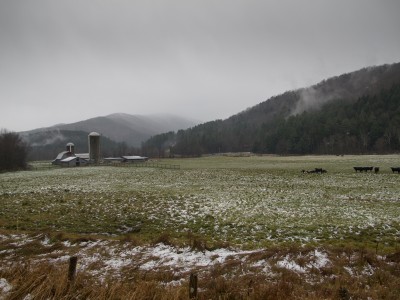 The last 10 miles were truly a death march – I was a little sad we eliminated all the dirt and trail – but thankful to eventually be warm and dry.