Started out on a dirt road ride (frozen, snow and ice covered) and decided to check out the access road to Silver Lake, from FR 32 in GMNF. The road in had recent truck tracks on it, and when I got to the gate the snowmobile groomer had been out – so I wandered down to the dam.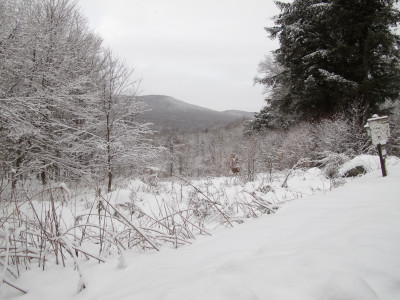 I brought the wrong bike for winter trail riding – the Nicotines with 2.35″ tires just don't float well on semi-packed snow. I washed out the front once on the way down to the lake, and had to walk the last 1/4 mile to the dam due to the churned up snomo trail.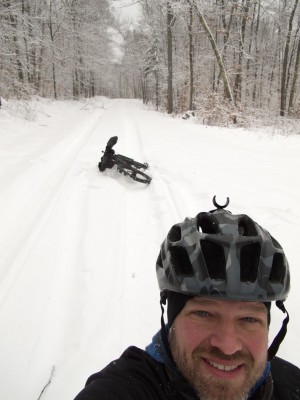 I enjoyed some coffee and the rest of my breakfast bagel, then started back out (and up!).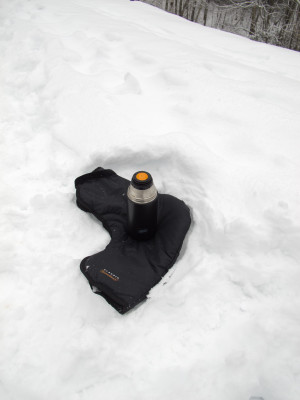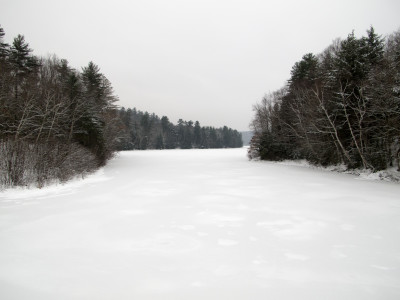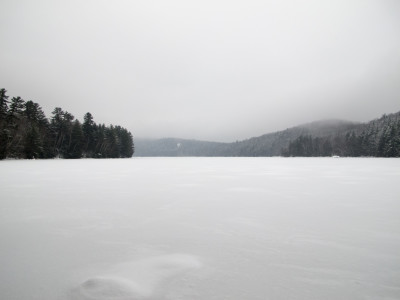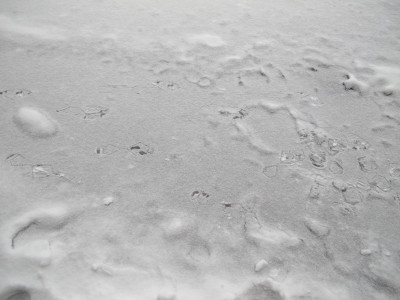 It was too much work keeping the bike on track and upright on the way out of the lake – so I pushed until I got to the turn in the access road. There is a VAST trail (snowmobile) that connects back to FR 32… so I decided to follow it. I was able to ride downhill to the bridge over Dutton Brook, but the trail was far too steep for riding climbing back out. Atop the ravine – just where the trail flattened out and I thought I could ride again – I had some sleds pass me (politely). The sleds churned up the trail, so I ended up walking about 3 miles to the road intersection, pushing the bike.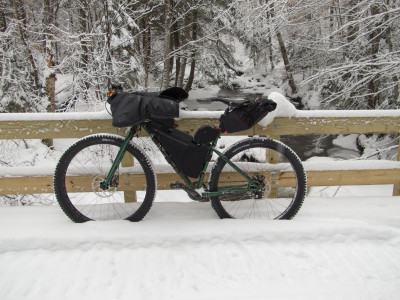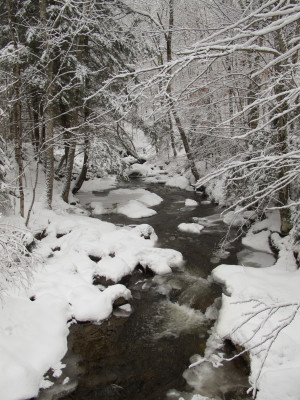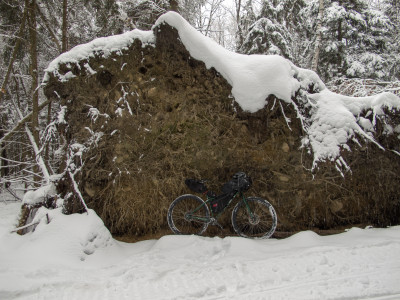 Beautiful, but tiring. When we get more snow the fat tired Pugsley will make the trip… lots to explore in Moosamaloo, even in winter…