Wil attempted the not quite ready for prime time XVT – a 300+ mile single track and dirt road route from Canada to Massachusetts a few weeks ago. He was carrying my SPOT and GPS, so Justin and I SPOT stalked him down in the Moosamaloo area…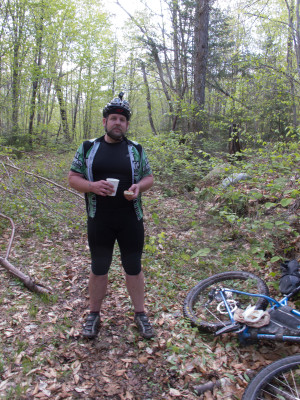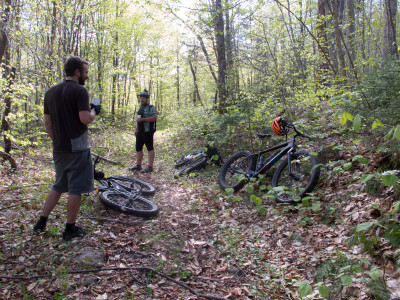 I brought a thermos of coffee and a bagel for a very glad to see us Wil. Was fun riding with him – we met up with him on a trail above Goshen Dam and then rode with him into Silver Lake.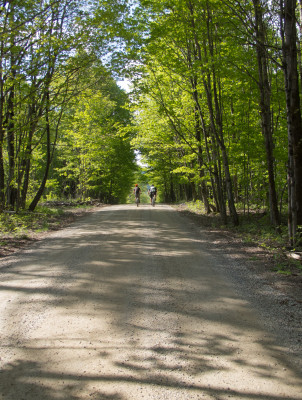 Wil headed south on Chandler Ridge and I took off down the Falls of Lana trail to find some food near Lake Dunmore. I rounded out my ride by having to ride back up VT 125 – I parked up at the Broadleaf Campus… so I had a long slog of a climb back to the car.