First ski of the season, 4 runs at Smuggs.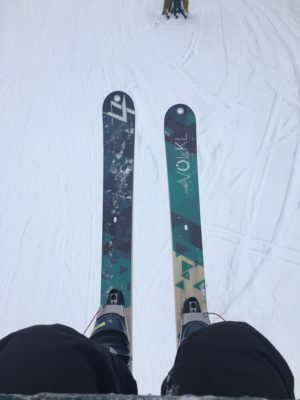 New skis, new boots, new bindings… everything was different.
Going to take some time to get used to the new setup.
I've moved from Maschuss Epoch touring skis (185 length!) and 3 pin cable bindings and Scarpa T4 2 buckle boots to some Volkl Nanuq skis in 177 length with 22 Designs Axl bindings and Scarpa T2 3 bucket boots.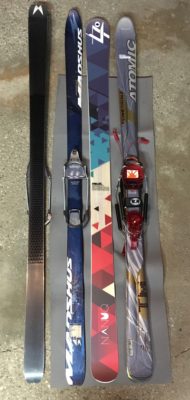 First runs are always an adjustment, but this was a lot all at once. By run 3 I did a few passable tele turns, but alpined most of the day. Run 4 was a mixed bag, lots of fast traffic on the few trails that were open, and my clumsily trying to find my center bending the knee left me wanting for some nice wide open easy groomers to practice on.